A $80 million plant in Huntingdon for cannabis production
October 15th, 2018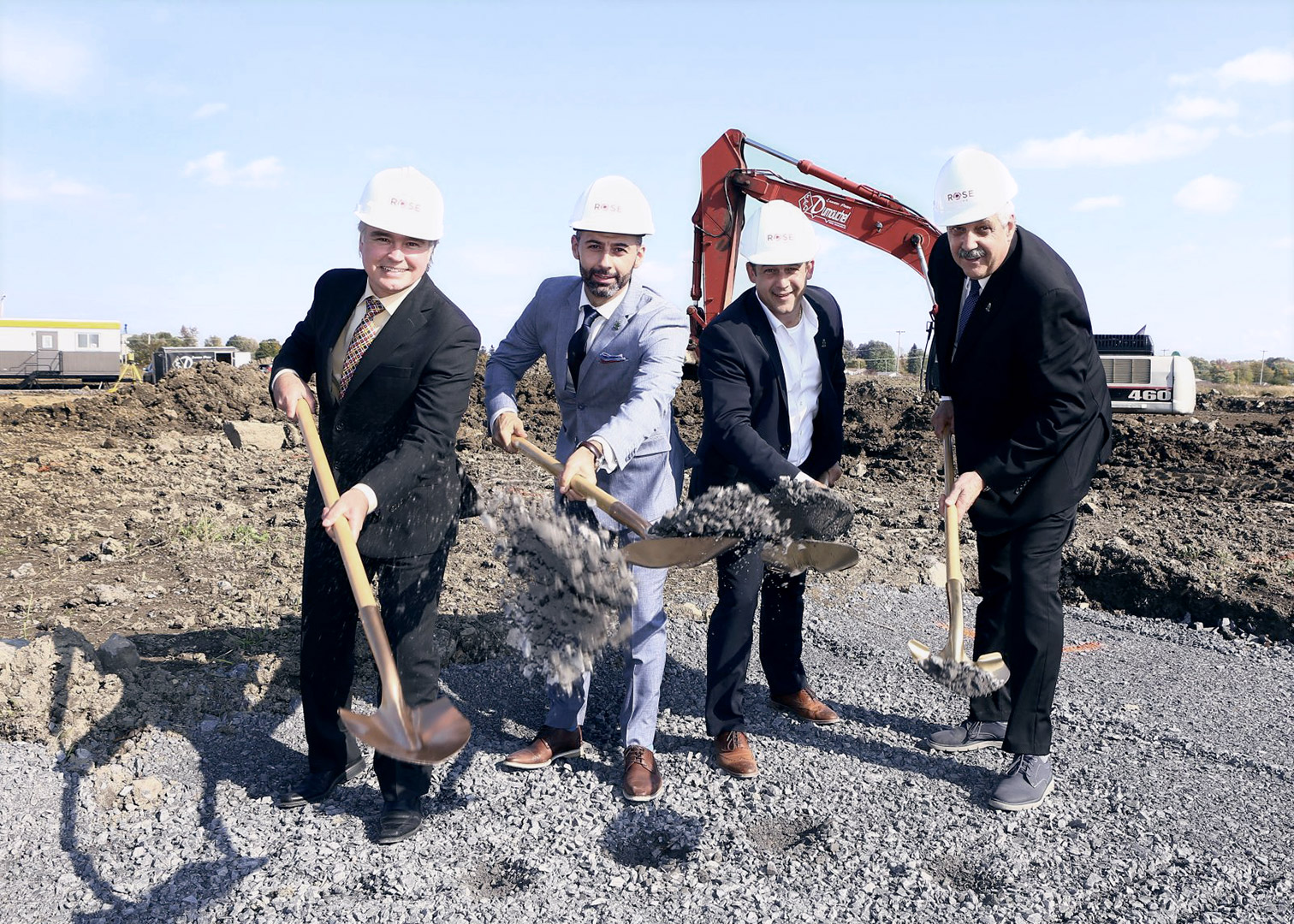 Work began recently at a property on the Ridge Road in Huntingdon to build a cannabis processing plant that will cost an estimated $80 million. The project represents some 300 jobs over five years.
Mayor André Brunette was clearly thrilled to announce this project on Tuesday, October 9 alongside business partners from entreprise Rose ScienceVie. Negotiations for the project began three years ago.
"Finally, the Rose ScienceVie file has been cleared! We wanted this particular project," Brunet stated. "The project will be completed over several months and will provide employment for many local workers. For a municipality like ours, this is a major project!"
François Limoges, one of the three promoters, explained that the project will be built in two phases. The first involves constructing a 55 000 square foot building at a cost of $31.6 million and the creation of some 100 jobs notably for office, marketing, customer service, production and maintenance personnel.
The business has obtained all the necessary authorization from Health Canada for the plant to produce medicinal cannabis which includes dried cannabis, or oils and other extracts used for making a variety of products.
The second phase involves building a 100 000 square foot addition to the plant for $49.3 million. The Rose ScienceVie promoters expect to produce 6000 kilos of cannabis during their first year of operation. The plan is to be in operation for the summer of 2019.
With the new law legalizing the sale of cannabis, the producers anticipate obtaining authorization from Health Canada to produce recreational cannabis and to eventually supply the Société Québécoise du Cannabis.
"We got a fantastic welcome from the elected officials in Huntingdon," confirmed Limoges; "real partners who were patient and followed us through our recognition procedure with the federal authorities."
The Rose ScienceVie cannabis production plant will be located on chemin Ridge. (Photo courtesy of Rose ScienceVie) He also ensured that the business would rely on local suppliers whether for fertilizer or various types of equipment useful for production. He pointed out that Rose ScienceVie was one of the first cannabis producers created and controlled by Quebec investors.
The business ensures the highest quality cannabis and derivatives that will be produced following rigorous protocols in a climate-controlled indoor facility.
Rose ScienceVie project in Huntingdon
Phase1
A $31.6 million investment

One hundred jobs

A 55 000 sq. ft. building
Phase 2
A $49.3 million Investment

Two hundred additional jobs

100 000 additional square feet
Translated by Cathleen Johnston