ROSE LifeScience donates equipment to CLSC and Barrie
April 8th, 2020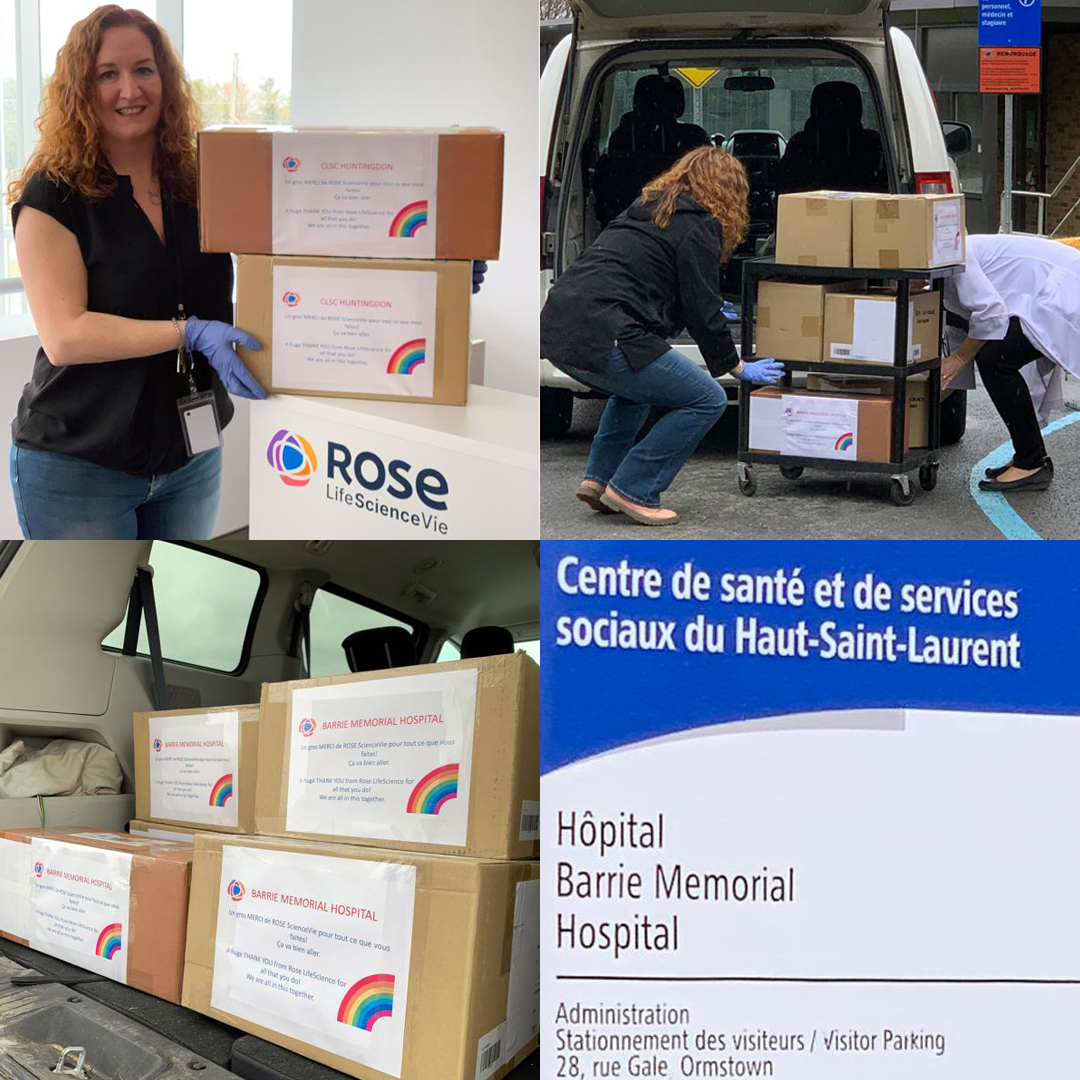 Article disponible en anglais seulement.
Sarah Rennie
When it was announced early last week that there was potentially only a three-day supply of personal protective medical equipment in the province, the team behind the ROSE LifeScience cannabis facility in Huntingdon sprang into action.
"We decided to step in and gather all of the equipment we could, and gave it to the Huntingdon CLSC and the Barrie Memorial Hospital," says François Limoges, explaining that he and his two partners at ROSE LifeScience "felt it was our duty to help." Due to the nature of the work at the facility, sanitation is taken very seriously, and as such they had a sizeable number of N-95 masks as well as gloves on hand. They did an inventory, made sure to keep enough material for their immediate needs, and donated the rest.
Limoges admits that since the COVID-19 virus first started to impact China, it has been especially hard to order this type of protective equipment. His company has orders yet to come in, and Limoges promises that if they receive any additional equipment, they will donate it as well. "It is much safer for us to reuse our equipment," he says, in contrast with frontline healthcare workers, whose need for protective coverings is so much more significant as they are dealing with people who might be sick.
"We are all in this together, and we can all make a difference," Limoges says. "We are encouraging all the local businesses to donate what they can because it is going to help," he adds, noting that many companies forced to close temporarily could also be donating protective equipment.
The CISSSMO (Centre intégré de santé et de services sociaux de la Montérégie-Ouest) is especially thankful to all those individuals and businesses that have made donations. It is still accepting donations; however, it is asking that people refrain from going directly to local health service centres with material, as anything donated will need to be inspected before it can be used. Those wishing to make a donation should instead contact the CISSSMO at this email address: [email protected].